Did you hear about Facebook Gifts? The beleaguered — at least within the stock market — champion social network is now going to give its not quite one billion users the opportunity to send and receive real presents — we're talking non-virtual items here. It's kind of a big deal.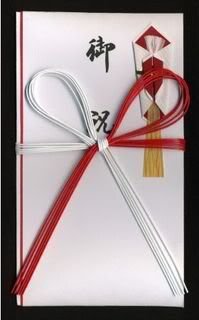 If you can't get enough goodies from Magnolia Bakery, feel free to freely rejoice, the bakery has partnered with Facebook and will make it baked goods available through Facebook's new gift service. Through it, you'll also be able to shower your friends, relatives, and, let's face it, frenemies, with Starbucks coffee and its other assorted drinks, impeccable arrangements from 1-800-Flowers, and other sundry items.
Given Facebook's modus operandi, you'll very soon find the number of participating retailers expand dramatically. If you're a chronic late-birthday-gift-giver, you can thank your lucky stars if you'd like, but it'd probably be more honest to just thank Facebook's May purchase of Karma, the mobile application for social gifting. Facebook Gifts will nicely complement with the network's nifty birthday reminders. Sure, many people will be feeling like they're off the hook when it's the birthday date, but some might still find the whole thing a bit impersonal.
Read More:
http://abcnews.go.com/blogs/technology/2012/09/facebook-gifts-give-your-friend-a-real-teddy-bear-or-cupcake/
One would think that with the sluggish U.S. economy, Americans would be happy that a national retailer was pulling people in for heavy-duty shopping, even from across the border, but that is not the case in Bellingham, Washington. The town, whose population is close to 81,000, has caused an international stir because some of its residents put up an anti-Canadian Facebook page.
The Facebook page, called "Bellingham Costco needs a special time just for Americans," was airing some dirty laundry about America's long struggle with intolerance and xenophobia. Supporters of the page complained that Canadian shoppers were making it difficult for Americans to get through Costco's notoriously long lines and that the neighbors to the north were rude and couldn't park. Others complained that Canadians were buying too much of everything, and members of the group had begun referring to Canadians as "milk piranhas." Costco, of course, made its name by selling too much stuff to folks with a penchant for buying in large quantities. The xenophobic Facebook page's description read as follows:
"You all been there. its [sic] hard to find a parking spot. Them Canadians can be rude. The lines are crazy. We aren't on a vacation and have an RV to hang out in like those Canadians. We just want to go shopping, not go on an adventure. Costco used to have special opening hours for preferred customers. Why cant [sic] they do that for us loyal American customers?"
The page, which acquired thousands of Likes, was taken down this month. Many Americans across the country breathe a sigh of relief.
Read More:
http://www.calgaryherald.com/news/shoppers+taking+Facebook+complain+about+Canadians+Costco/7082363/story.html
Katherine Losse's The Boy Kings: A Journey into the Heart of the Social Network came out June 26th. For those wanting a quick fix before delving into the 256-page tome, The Huffington Post assembled a slideshow of thirteen juicy bits, or, as their editorial department put it: "Thirteen Uncomfortable Revelations About Facebook's Early Days," courtesy of Losse's new book.
Some of the revelations presented are surprising, others — Facebook had management problems before Sheryl Sandberg stepped into the COO role? — less so. Reviewers have been impressed by the blatant sexism that, according to Losse, went on unabated for years. Losse, who was the fifty-first hire at Facebook, but only the company's second female employee, makes it clear that an equitable working environment across genders was not something Facebook's leaders cared about until Sheryl Sandberg entered the scene. In Losse's assessment: "Mark was too busy programming to get to the part of a liberal arts education where you study social inequality." Ouch.
Other interesting tidbits include the fact that early on, Facebook administrators had access to a "master password" that allowed them to log in as any Facebook user. Also, "dark profiles" were once created for those who were not yet part of the network, but whose friends had uploaded and tagged their pictures. Visit the complete slideshow to read about Judgebook, an app reserved for Facebook employees that permitted all Facebook female users to be "judged" on their looks. Too darling.
Read More:
http://www.huffingtonpost.com/2012/06/27/the-boy-kings-13-uncomfor_n_1630954.html?utm_hp_ref=technology&icid=maing-grid7|aim|dl8|sec1_lnk3%26pLid%3D174663#slide=1149485
Not a week went by after Facebook's supremely hyped, but ultimately lackluster, initial public offering (May 18th) when the company, its IPO underwriters, and even Nasdaq itself had all been sued in court by aggrieved investors. Moreover, three regulating bodies had also begun informal investigations into its entire IPO process: the Securities and Exchange Commission, the Senate Banking Committee, and the House Financial Services Committee. What went wrong?
Facebook's IPO was messy; and it just so happened that everyone in the U.S. and around the globe were paying very close attention, even if not investing. But among those who did, many ended felt they had been duped into buying stock that seemed like a sure thing after Facebook's stock failed to pop and, worse, continued to fall as the week progressed.
The aching splinter was that in the IPO's eleventh hour, the investment firms underwriting the IPO (Morgan Stanley and Goldman Sachs among them) contacted their biggest investors to share new data suggesting that Facebook would have lower earnings than the initial forecast indicated. Smaller investors were not given the same benefit. Consequently, the biggest investors sold fast. There was also litigious grumbling about unacceptable incompetency over at Nasdaq that left investors in the dark about how many stocks they actually had at a given moment.
Read More:
http://dealbook.nytimes.com/2012/05/23/regulators-ask-if-all-facebook-investors-were-treated-equally/?hpw
http://dealbook.nytimes.com/2012/05/23/facebook-shares-rise-in-early-trading/
Facebook's first two days as a publicly traded company have been ones for the record books, for sure, but they have also been marred by ungainly "technical glitches," underperformance, and even the reek of what some (John Cassidy) are calling an inside job. Friday, May 18th turned out to be the day tech investors had been waiting for: Facebook's initial public offering on Nasdaq. But early on, those trying to buy or sell were having problems getting their orders through; the system seemed to be overloaded. The day continued with heavy trading and Facebook shares, when the market closed, were valued at $38.23, just 23 cents above their initial asking price.
Today, on its second day of trading, the markets closed with Facebook stock down at $34.03. It may be only the second day, but after the I.P.O. had been hyped for years, investors and even just casual market observers were understandably disheartened.
The glitches of the first trading day are already being investigated by the S.E.C. On the bright side, the current underperformance has time on its side since things have only just begun. As for the concern about an inside job? Well, it seems to have been an "inside job" that was perfectly legal under the established market system.
Read More:
http://dealbook.nytimes.com/2012/05/21/facebook-shares-slump-on-second-day/?ref=technology
Eduardo Saverin, one of the four original founders of Facebook, renounced his American citizenship last year, but news of the fact didn't hit the broadband until last week. Given that Facebook's big IPO is in its final countdown, a personal public relations quagmire has ensued. It's assumed he gave up his citizenship to avoid paying his share of taxes once his fortune balloons — he owns a little bit less than 5 percent of Facebook, a company whose valuation is the biggest in history. However, the scandal hasn't affected Facebook itself; Saverin stopped working for the company years ago.
Born in 1982 in São Paulo, Brazil, Saverin moved to Miami, Florida during his childhood. He became a naturalized U.S. citizen, co-founded Facebook, and graduated from Harvard University with a degree in economics. At present, his net worth hovers around 2 billion.
After arriving in Singapore in 2009, he found it enough to his liking that he opted, a mere two years later (January 2011), to petition to have his U.S. citizenship revoked. He calls himself a "global citizen" and plans to become a permanent resident of Singapore — a country that skips out on capital gains taxes.
For Saverin, turning his back on the Stars and Stripes will also mean that when he passes his assets on to heirs, there'll be no 35 percent estate tax levied. Interviewed by the New York Times on the matter, Saverin claimed ignorance about tax laws.
Read More:
http://www.nytimes.com/2012/05/17/technology/a-facebook-cofounder-reflects-on-the-path-forward.html?ref=technology
If you're looking for an insider's view of Facebook, it's almost here. The 26th of June, Katherine Losse's The Boy Kings: A Journey Into the Heart of the Social Network will be out in print. Free Press, a Simon & Schuster division, is publishing. Losse is Mark Zuckerberg's former personal writer. She worked at Facebook from 2005 to 2010, and was Facebook's 51st hire. According biographical details currently circulating the web, Losse first worked as a Facebook customer service representative. Subsequently, she took on the role of ghostwriter for the Big Boss. Although unconfirmed, the Phoenix, Ariz.-native is credited with authoring most of Zuckerberg's emails during her tenure. At the moment, Losse lives the life of a writer in Marfa, Texas.
Whether investing or not investing in Facebook stock this month, a lot of folks will be keen on getting new clues to Facebook's rise to the top of the Internet totem pole. Losse's non-fiction work is being marketed as a "tell-all," so the book's guaranteed to stir up interest. Facebook's IPO is expected by May 18th.
Other well-known tomes about Facebook history and lore include The Accidental Billionaires: The Founding of Facebook, A Tale of Sex, Money, Genius and Betrayal by Ben Mezrich and The Facebook Effect by David Kirkpatrick. David Fincher's Oscar-winning film, The Social Network, was based on Mezrich's work.
Read More:
http://www.hollywoodreporter.com/news/facebook-mark-zuckerberg-katherine-losse-insider-memoir-325640
Instagram hit the App Store October 2010 as a free, photo-sharing social network for iPhones, iPads, and iPod Touches. Although it's expanded to Androids, and its pictures can be shared on the Web, it's still strictly a mobile app. Instagram became big with the under-25 crowd, whose members loved to post vintage-y looking snapshots with a little help from the app's sixteen filters for digital photos. Like on Twitter, posters could follow and be followed, and like on Facebook, users could comment on pictures.
Facebook saw a dangerous rival, and before Instagramers finished complaining about the April influx of Android users, the news spread that Facebook had just bought the 13-employee company for $1 billion. Suddenly, Instagram was losing some of its cool, though going mainstream always means more money.
About the purchase, Mark Zuckerberg said: "It's the first time we've ever acquired a product and company with so many users. We don't plan on doing many more of these, if any at all. But providing the best photo sharing experience is one reason why so many people love Facebook and we knew it would be worth bringing these two companies together."
Above, the Kodak Instamatic is pictured — it's the old-school cam, along with the Polaroid, that inspires the look of Instagram's filters.
Read More:
http://www.latimes.com/business/technology/la-fi-tn-why-facebook-bought-instagram20120409,0,7157117.story
Recently, media outlets have been reporting about a new jobseeker experience: would-be employers requesting Facebook passwords to vet comportment online. The reports have said that the job applicants were asked, and not forced, to hand in their passwords, but the inherent imbalance of power between the parties involved makes it seem a lot like coercion. Don't hand over your password and you won't get the job, seems to be the subtext of the request.
Facebook has taken action on the matter: as of today, the company deems it a violation of its Statement of Rights and Responsibilities to share or solicit a Facebook password. The announcement of the change in rules was made on the company's Web site. Erin Egan, Facebook's chief privacy officer wrote the announcement. In her words:
In recent months, we've seen a distressing increase in reports of employers or others seeking to gain inappropriate access to people's Facebook profiles or private information. This practice undermines the privacy expectations and the security of both the user and the user's friends. It also potentially exposes the employer who seeks this access to unanticipated legal liability.
Facebook is already being applauded for standing up for the privacy of its users, at least in this matter.
Read More:
https://www.facebook.com/notes/facebook-and-privacy/protecting-your-passwords-and-your-privacy/326598317390057
It's official: Facebook brass confirmed that the company bought I.B.M. patents pertaining to software and networking technology. What hasn't been confirmed, though, is just how much the world's most popular social network paid to obtain ownership of those patents. According to Bloomberg, I.B.M. handed over 750 patents during the transaction.
At the start of February, when Facebook submitted paperwork necessary to go public, the company revealed that it held, at the time, 56 patents; it had formally applied for 503. Media analysts are predicting that Facebook will be the target of patent suits in the coming months, if not years, due the enormity of its imminent IPO. Yahoo has already taken it patent beef with Facebook to court in San Jose, Calif.
The social Web behemoth even acknowledged its special litigious predicament with regard to patents in the documents turned over the SEC in the February S-1 filing. The recent big buy is believed to have cost Facebook hundreds of millions, but it just may save it from losing greater amounts to weaker market rivals that nevertheless possess more robust intellectual property portfolios.
Overall, Facebook is expected to make through this phase of vulnerability to patent suits. It's unclear how well its rivals will fare as their popularity continues to diminish.
Read More:
http://bits.blogs.nytimes.com/2012/03/22/facebook-gobbles-up-patents-from-i-b-m/