When over 1 billion people have a Facebook account, the radically efficient reach of social media hardly astounds anyone, but the unexpected consequences it continues to churn out are another matter entirely. On the social Web, even wizened media elites have their fair share of rude awakenings — look no further than The New York Times' front page.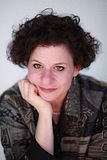 Last week, the news giant announced that its Jerusalem bureau chief, Jodi Rudoren, would begin working with an editor for social media missives. The usual practice is that work published through the newspaper goes through editors and fact-checkers, while social posts are trusted to individual reporters' own judgment. Rudoren's tag-along has been described by some as a "social media babysitter," and though harsh, the term isn't very far off base.
Since taking on her duties in May, Rudoren has been heavily criticized, both for her tweets and for her Facebook musings. The entire world is paying attention to the crises unfolding in the Middle East — the war in Syria and the heavy conflict that came to a head along the Gaza strip late last month — so it was to be expected that Rudoren would be excoriated by one political faction or another.
Rudoren's social posts were declared "mishaps" by the Times' public editor, Margaret Sullivan. The platforms on which they appeared, she called "unfiltered, unedited publishing channels" that allowed "words [to] go from nascent, half-formed thoughts to permanent pronouncements." How careful are you with your own tweets?
Read More:
http://publiceditor.blogs.nytimes.com/2012/11/28/problems-with-a-reporters-facebook-posts-and-a-possible-solution/