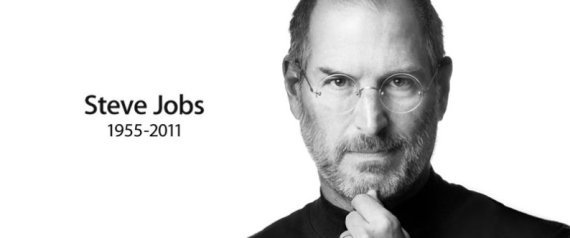 Today Apple announced on their website that Steve Jobs, ex-CEO and visionary founder of Apple has died at age 56. Jobs was battling pancreatic cancer and resigned his position as CEO about 1.5 months ago.
Apple posted this message on their website:
Apple has lost a visionary and creative genius, and the world has lost an amazing human being. Those of us who have been fortunate enough to know and work with Steve have lost a dear friend and an inspiring mentor. Steve leaves behind a company that only he could have built, and his spirit will forever be the foundation of Apple. If you would like to share your thoughts, memories, and condolences, please email rememberingsteve@apple.com
Facebook's founder Mark Zuckerberg posted this in his Facebook fan page: "Steve, thank you for being a mentor and a friend. Thanks for showing that what you build can change the world. I will miss you."
Bill Gates conveyed his sadness, telling AllThingsD: "I will miss Steve immensely."
All of us here at Submit Express, would like to send our condolences to his family and thank him for all the good he has done to the technology world. You will always be remembered with us.