Interested in being a Google Glass early adopter? Submit your application to the contest going on right now. Glass, a mobile device developed by Google, can shoot video, take pictures, and look up information online. It's worn like glasses and comes with a tiny screen. Glass responds to voice, touch, and head movements.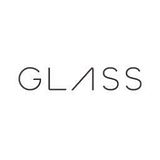 Folks of voting age, and living in the United States, have until February 27 to participate in the Google Glass competition. There is a social media application to submit — only through Google+ or Twitter, no Facebook applications accepted! — and $1,500, plus tax, to pay. Seems like a pretty steep price, and not very much in the spirit of contest fun, but perhaps Google is trying to weed out the uncommitted (or poor) right from the start.
At least the required application "essay" is mercifully short, it has a 50-word limit, though photos and videos are also being accepted. The prompt is simple: tell Google what you'd do with Google Glass and remember to follow +ProjectGlass or @projectglass.
Incredibly, there are other expenses to incur if you really want to be a Google Glass Explorer/early adopter. The device must be picked up at specified locations in New York, San Francisco, or Los Angeles. The contest's substantial expenses jar and are out of character for Google, a company known the world over for its "perks" culture. If price is no impediment, or you're just curious, read contest details here: http://www.google.com/glass/start/how-to-get-one/.
Read More:
http://www.google.com/glass/start/how-to-get-one/