What did Facebook's January 15th media event unveil? Graph Search. It's exactly what it sounds like, even that whispered allusion to Google Search that you're considering. After all, couldn't they have chosen another word that didn't start with a 'G'? In any case, search for your own Facebook content, and the Facebook content of others that you have permission to see, is now operable. However, if you're not one of the "thousands" chosen to try out the feature starting today, you may have to wait a few weeks to use it with your account. If impatience gets the best of you, you can always request placement in the Graph Search waitlist by visiting www.facebook.com/graphsearch.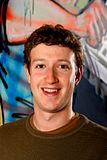 Search capability on Facebook was a long time coming. With the new tool, users will be able to organize and locate stuff with greater precision and efficiency — there's a lot of data to mine! Keep in mind that the product out is only the initial version; progressively, more components will be added. Also, you still can't access it through mobile.
For now, if you've got it, you can search for People, Photos, Places, and Interests. Graph Search makes it easier for everyone on Facebook to find information, so remember to update your account's privacy settings as needed.
Read More: http://newsroom.fb.com/News/562/Introducing-Graph-Search-Beta