The security of LivingSocial's computer systems was breached through a cyber attack. Through their shenanigans, perpetrators were able to gain access to LivingSocial's customer data. Apparently, the information of about 50 million customers was affected by the attack. Authorities were notified and they are actively looking into the case, it's being reported.
Besides names and email addresses, dates of birth, and even some encrypted (hashed and salted) passwords were compromised in the attack. News outlets circulated a memo sent by company brass. In the memo, Tim O'Shaughnessy, LivingSocial's CEO, said, "We recently experienced a cyber attack on our computer systems that resulted in unauthorized access to some customer data from our servers," adding, "We are actively working with law enforcement to investigate this issue."
So far it's being assumed that no credit card or other financial information belonging to customers was accessed. LivingSocial is taking pains to reassure its users that the company is committed to making their site and services safe, and that efforts are underway to foil future attacks.
Customers whose information was accessed were asked create new account passwords. Some good news is that the attack did not affect the Facebook information of users who access LivingSocial through Facebook Connect.
Read More:
http://www.latimes.com/business/technology/la-fi-tn-livingsocial-cyber-attack-20130426,0,3291723.story
February 21, 2013 by admin · Comments Off
Tom Simonite, a senior IT editor at MIT Technology Review, recently interviewed Ben Silbermann, Pinterest's CEO and co-founder. The interview gives a glimpse at how company brass envisions the monetized future of the hugely popular, and still young, site.
It seems everyone is using Pinterest — amateur chefs, First Lady Michelle Obama, designer-types putting together outfits suitable for sundry fashion weeks, and even mothers of would-be supreme tech chieftains (Silbermann's mom has a popular Pinterest board). But overall, since Pinterest gained wide popularity in early 2012, no one has flocked to it as much as women have.
So where does Ben Silbermann think the site he helped start in 2009 is going? In his words, it's going to become "a better service for discovering things and taking action on them," and by "taking action" he means activities "tied to commercial intent," or buying. For instance, one day, Silbermann would like Pinterest to be able to recommend to users the "perfect crib" to buy, if they happen to be a new parent like he is.
Finally, Pinterest's CEO uses the interview as an opportunity to emphasize Pinterest's reliance on humans to organize and curate and "index," instead of machines and algorithms, à la Google. Silbermann considers that to be Pinterest's greatest advantage.
Read More:
http://www.technologyreview.com/qa/511096/pinterests-founder-algorithms-dont-know-what-you-want/
December 6, 2012 by admin · Comments Off
When over 1 billion people have a Facebook account, the radically efficient reach of social media hardly astounds anyone, but the unexpected consequences it continues to churn out are another matter entirely. On the social Web, even wizened media elites have their fair share of rude awakenings — look no further than The New York Times' front page.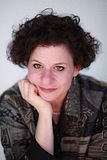 Last week, the news giant announced that its Jerusalem bureau chief, Jodi Rudoren, would begin working with an editor for social media missives. The usual practice is that work published through the newspaper goes through editors and fact-checkers, while social posts are trusted to individual reporters' own judgment. Rudoren's tag-along has been described by some as a "social media babysitter," and though harsh, the term isn't very far off base.
Since taking on her duties in May, Rudoren has been heavily criticized, both for her tweets and for her Facebook musings. The entire world is paying attention to the crises unfolding in the Middle East — the war in Syria and the heavy conflict that came to a head along the Gaza strip late last month — so it was to be expected that Rudoren would be excoriated by one political faction or another.
Rudoren's social posts were declared "mishaps" by the Times' public editor, Margaret Sullivan. The platforms on which they appeared, she called "unfiltered, unedited publishing channels" that allowed "words [to] go from nascent, half-formed thoughts to permanent pronouncements." How careful are you with your own tweets?
Read More:
http://publiceditor.blogs.nytimes.com/2012/11/28/problems-with-a-reporters-facebook-posts-and-a-possible-solution/
September 4, 2012 by admin · Comments Off
This September, watch out for the Wiki Loves Monuments USA photo contest. Admit it, you love the Wiki project. It's given us Wikipedia, whose beyond-impressive compilation of facts, popular knowledge, images, and links (in more languages than you even knew existed!) has gotten so many of us through difficult school/work/life assignments. Little wonder it took the labor of folks around the entire planet, banded together remotely, to make it happen!
If you've ever wanted to contribute to the big community effort behind Wikipedia, now is your chance. Dust off your favorite stand-alone cam, or just grab your nifty do-it-all phone and walk, bike, or drive to the nearest spot in your neighborhood that's listed in the National Register of Historic Places. And don't worry, there's a Wikipedia page to find out which sites near your personal coordinates make the cut.
This Wiki Commons page explains all that contest's details: http://wikilovesmonuments.us/?pk_campaign=Centralnotice
Get a Wikimedia Commons account if you want to participate. Although we're directing you to the USA page only, thirty-five countries in total are taking part in the contest. The goal is to make high-quality images of registered historical places available to all. Above, a Wikipedia image of Burbank's City Hall, only a short distance from Submit Express, and which is listed with the NRHP. The contest is on this month.
Read More:
http://wikilovesmonuments.us/?pk_campaign=Centralnotice
August 28, 2012 by admin · Comments Off
Advertisers are envisioning a new future for advertising, and B. Bonin Bough is hoping to be one of the shapers of what lies ahead for the industry. Bough is the current vice president of Global Media and Consumer Engagement at Kraft Foods. He's also thirty-five, and comes from a social media background; he co-authored a book called Perspectives on Social Media Marketing with Stephanie Agresta and Jason Miletsky.
Bough says the future of advertising is not just the connections formed on social networks, but the connection of television with social networks and the gadgets all these are accessed on. In other words, advertising now has the aim of connecting with a content consumer across all the mediums with which he or she obtains that content — television sets, smartphones, and tablets — simultaneously.
Speaking with the Financial Times this week, Bough said that advertisers like himself were thinking up new ways to conduct the transactions of advertising. The traditional mode of paying premium dollar for ads airing during the big networks' primetime shows was being left behind. Brands are turning to buying commercials that come in more diverse forms because viewing habits are changing; eMarketer has data showing that spending on TV advertising is going down.
Bough, semi-seen above, predicts that pretty soon a lot of people will be "checking in" to the TV shows they watch.
Read More:
http://www.ft.com/intl/cms/s/9ef2a6d4-ef1b-11e1-9da8-00144feabdc0,Authorised=false.html?_i_location=http%3A%2F%2Fwww.ft.com%2Fcms%2Fs%2F0%2F9ef2a6d4-ef1b-11e1-9da8-00144feabdc0.html&_i_referer=http%3A%2F%2Fsearch.ft.com%2Fsearch%3FqueryText%3DBonin#axzz24rWPXRe3
This just in from the University of Michigan Transportation Research Institute: teens lose interest in driving the more they use social media and other forms of non-physical connection. At least these findings aren't prompting any more pieces about how tweeting, facebooking, or texting is leading to more car accidents or deaths. But the bad news, of course, is that the American economy isn't being helped by a shrinking number of drivers/car buyers. It can also be argued that people are missing out on knowledge that only comes through face-to-face physical contact, in all its gloriously diverse variety.
Analysts in the U.S. have found an 11 percent decline in the rate of car sales among millennials, those born between 1981 and 2001, within the last five years. Some of that decline can be attributed to the rise of social media, as well as to the expensive necessity of owning tech gadgets, a higher cost of living, and the recession and its after-effects.
Overall, it's a double whammy. Social media gives young people alternative ways of connecting — ones that don't require physical presence — and new technology like laptops, smartphones, and tablets compete with cars for young people's extra cash. The cars are striking out because in today's society, it is more important to own a decent laptop or phone than it is to own a car.
Read More:
http://www.latimes.com/business/autos/la-fi-autos-teen-drivers-20120824,0,5316572.story
http://www.sfgate.com/default/article/Generation-Y-Eschewing-V-8-for-4G-Threatens-Auto-3768315.php
Organizers for a charity concert against extreme world poverty have come up with a novel way of harnessing social media. That charity concert is the Global Festival 2012, which will be held in New York City's Central Park come September 29th, but aside from the big names that will be performing — Neil Young and Crazy Horse, K'naan, and the Foo Fighters to name a few — people are talking about the event because instead of just raising money through ticket sales, concert-goers will be used as vehicles for message transmission. Such an exploit will be accomplished by making those interested in attending the concert watch informational videos on the plight of the impoverished at home and abroad.
Out of 60 thousand available tickets, 54 thousand will be given away for free through a lottery arrangement. The lottery distribution was a requirement put in place by the city of New York, which gave its consent for the event to take place in Central Park's Grand Lawn. The place is so beloved that the Foo Fighters themselves put it on their bucket list of places where they'd like to perform.
Behind the entire effort is an apparently tireless 29-year-old Australian, Hugh Evans. He's been on a kick to end extreme world poverty since he was 14 years old, read more about his background in James C. McKinley, Jr.'s recent piece for the New York Times.
Read More:
http://www.nytimes.com/2012/08/23/arts/music/hugh-evans-29-force-behind-global-festival-on-great-lawn.html?pagewanted=all
Gabby Douglas made history this summer when she won the Olympic gold medal in the individual all-around gymnastics competition: she was the first black athlete to accomplish that feat. But right after winning, commentary on Twitter and Facebook became unexpectedly fixated on her hair. The American media immediately followed suit, going all out on a blitz coverage of the phenomenon because, even  more unexpectedly, at least for some, the hair criticism was coming from other black women.
The Washington Post asked Tina Opie, who teaches management as an assistant professor at Babson College, for her take on the matter. Opie told the Post that for some black women hair was "a signifier of identity — of class, ethnicity, of gender," and that when they saw "Gabby Douglas wearing her hair in a way they see as sub-par, they view it as a threat, something that will negatively impact how others view them as well. She's a representative of the collective."
When asked directly what she thought about the marked response to her hairdo, Gabby replied that she didn't know where the uproar came from, and that "nothing [was] going to change," she'd keep her hair in the same style for her reaming competitions. For good measure, she told her critics, "You might as well just stop talking about it."
Above, Gabby Douglas shows off her two gold medals while standing next to Oprah Winfrey
Read More:
http://www.washingtonpost.com/lifestyle/style/gabby-douglass-hair-sets-off-twitter-debate-but-some-ask-whats-the-fuss/2012/08/03/38548064-ddaf-11e1-9ff9-1dcd8858ad02_story.html
June 14, 2012 by admin · Comments Off
In September 2010, Apple introduced Ping, a social network for music on iTunes. Less than two years later, that iteration of Apple's social dream is over: iTunes' forthcoming update will eliminate Ping altogether. Not many people will miss it.
When Ping was launched, Apple brass, which at the time still included the late Steve Jobs, seemed adamant about creating its own mode of sociality for Apple products instead of partnering with external (and overwhelmingly popular) platforms. But times change. Speaking during the May D10 conference, Apple's CEO Tim Cook commented, rather matter-of-factly: "We tried Ping, and I think the customer voted and said, 'This isn't something that I want to put a lot of energy into.'" Then, during the June 11th Worldwide Developers Conference (held in San Francisco), official word came that Apple iOS software would now work with Facebook.
All Things Digital's Mike Isaac, who covered the WWDC, quoted Scott Forstall, Apple's senior vice president of iOS Software, saying: "We've been working very closely with Facebook to make sure we've got the best mobile integration of Facebook around."
Murmurs and whispers about the Apple/Facebook "hook-up" had been in the tech press for a long time, but it's only just now happening. Apple did manage to connect its products with Twitter in June 2011.
Read More:
http://allthingsd.com/20120612/apples-ping-to-end-with-a-thud-in-next-release-of-itunes/
http://allthingsd.com/20120611/after-years-of-courtship-apple-and-facebook-finally-hook-up/
June 14, 2012 by admin · Comments Off
First Lady Michelle Obama just joined Pinterest. Though the page is managed by the Obama 2012 campaign staff, a quick note explains that the First Lady's personal posts and pins "are signed -mo." In total, there are sixteen pins on the brand-new page. Though the President's reelection campaign staff is also managing a Pinterest page for him, there's no indication that President Obama himself is actually active on the burgeoning social network. Given his tremendous day job, it's unlikely too many people will be kvetching about that.
Still, Michelle Obama's personal involvement, even if limited, underscores a factoid about Pinterest that's inevitably brought out whenever the site's mentioned in conversation: the picture-focused social network is really popular among women.
In preparation for this November faceoff, Mitt Romney's wife, Ann Romney, didn't wait that long to launch her Pinterest page; she joined the site months ago and has so far accumulated 7,650 followers. Michelle Obama, a charismatic First Lady if there ever was one, has ratcheted up 9,250 followers on her thirteen-hour-old site. No one doubts that the pages belonging to the wives of the two men facing off in the November election are a bid to reach out to the female constituency.
Pinterest is the brainchild of Ben Silbermann and it was released in 2009. So far it's been hailed as "one of the fastest growing" social networks around. Expect more men to join it soon.
Read More:
http://www.latimes.com/news/politics/la-pn-first-lady-expands-her-pinterest-to-tap-latest-online-trend-20120613,0,3924117.story